December 3, 2010
Lacrosse in schools
Without wasting time and just after the end of the autumn round, we started an initiative, "Lacrosse In schools", whose main task is to encourage young people to get interested in and start playing this - as yet not so popular - sport in Poland.
On 22 November, Iga Sobolewska, Michal Trzaska, Michal Szczurek and Grzegorz Irla visited Zespół Szkół Handlowych in Poznan to conduct the first lacrosse clinics with school youths.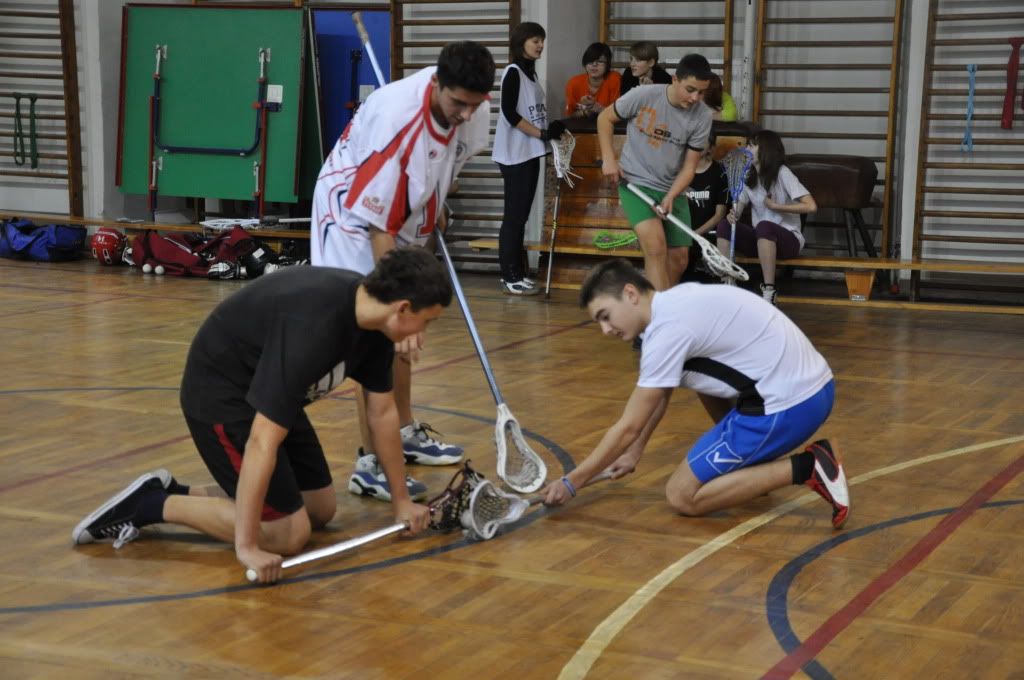 We had three hours at our disposal with three rotating co-ed groups. Every hour started with a speech about the history of lacrosse worldwide and in Poland, as well as the purpose and rules governing our beloved sport. Next, we showed some typical lacrosse plays and afterwards we proceeded with the practical part of the presentation. We warmed up first and then practiced some basic skills with the students such as throwing, catching and shooting. We saw the joy and enthusiasm on their faces so we decided to play a little scrimmage! We all know that the main drive behind every team sport is the element of rivalry! The scrimmage turned out to be a terrific idea! After the classes, many students came and asked about the details of the game and more importantly, about the time and place of our practices.
We would like to thank Mrs. Katarzyna Lambryczak for the opportunity to organize those classes and the students for their active participation.
Wróć do aktualności