March 23, 2010
The Mielecin Training Camp
After a long break between practices, caused by an unexpectedly long and fierce winter, the Poznan Hussars players started practices with a training camp in Mielecin during the 20-21st of March.
The schedule of the camp was created to fulfill planned training objectives which were to improve players' conditioning and team tactics.
The first training started on Saturday morning. Players arrived by cars, buses, trains, even a bike! We practiced at the Krzecin sport facilities: playing field of the local football club "Klon" and "Orlik" fields. We wish to thank both Mr. Marian Neryng (GKS "Klon" Krzęcin) and Mr. Paweł Sadkowski (local school in Krzecin). Without any time and space restraints we started to practice our tactical plays. We did that numerous times and during the breaks we practiced individual skills such as catching and throwing.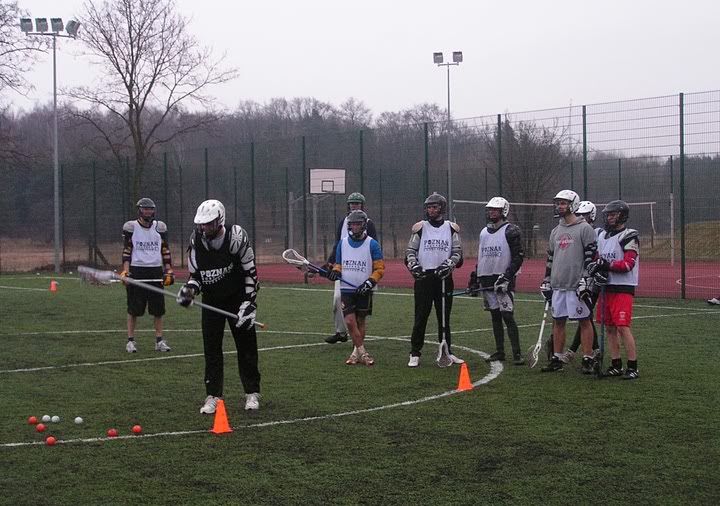 Thanks to traditionally "good" weather, we mean heavy rain with a gusty wind, we managed to fulfill all the tactical targets. We also remember the ultra delicious pea-soup which warmed us up and gave us loads of energy needed to train.
A very positive aspect of the camp was a report about the men of lacrosse prepared by two friends of the Poznan Hussars: Kamila Bielinska and Kinga Kusmierczyk, who are studying journalism at the University of Adam Mickiewicz. We are honored to be a part of it and we thank them very much!
Wróć do aktualności